The UIB team, in charge of Output 07, attended the Edulearn Conference 2018 in Palma (Balearic Islands, Spain) on behalf of the Open Virtual Mobility Erasmus + partnership. It was a great honour to represent our project in such a great international conference!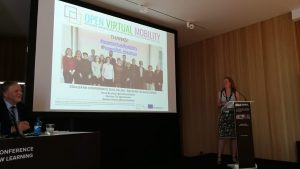 It was included in the second day of the conference in a session about Quality assurance and we shared an interesting session and exchange of ideas and work with colleagues around the world whose main aims is their project quality.
The presentation was about the initial results of the work done in Output 7 which is about Quality and Sustainability. The abstract is published here and the reference of the paper is the following:
Buchem, I., Tur, G. & Urbina, S. (2018). Quality assurance for attainment, assessment and recognition of virtual mobility skills in context of open education. QA Framework in the Open Virtual Mobility project. Edulearn Conference 2-4 July 2018. Retrieved from https://iated.org/concrete3/view_abstract.php?paper_id=65036
The results we presented were the first analysis of the assessment of our entire quality strategy.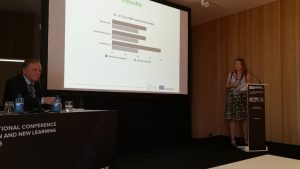 Based on these first steps of research  a lot has been learned and new instruments will be designed and implemented in the following months of the project.  Here you can see our presentation:
And, please, stay tunned because more news are about to be released soon on our Quality Assurance Framework!